So apparently Fall is officially upon us, but you wouldn't know that where I live. It is still consistently over 90 degrees out. The leaves aren't changing and they aren't falling to the ground. Pumpkin Spice is out in full force here just like every where else, but I wish I could wear a sweater or a scarf to go along with drinking it up. Also, not needing to have it solely in iced form would be nice too.
I am looking forward to October as it is my little bugs very first Halloween! I am also very much in the mood to read some frightening stories. Maybe the weather will cool off a bit, but I am not holding my breath about that. With my luck we will still be at least the high 80's until sometime in November.
Well, September came and went pretty quickly! I didn't get nearly as many books read as I would have liked to, but I did get a good few in. 6 in total!
Title: Once Upon a Zombie: The Color of Fear
Author: Billy Phillips and Jenny Nissenson
Series: Once Upon a Zombie #1
Publisher: The Toon Studio Press
Publication Date: October 1, 2015
Source
: Netgalley
Find my review
HERE
Title
: Dumplin'
Author
: Julie Murphy
Series
: Stand Alone
Publisher
: Balzer + Bray
Publication Date
: September 15, 2015
Source
: Edelweiss
Find my review
HERE
Title: Blood and Salt
Author: Kim Liggett
Series: Blood and Salt #1
Publisher: G.P Putnam's Sons Books for Young Readers
Publication Date: September 22, 2015
Source: Netgalley
Find my review
HERE
Title: Vengeance Road
Author: Erin Bowman
Series: Stand Alone
Publisher: HMH Books for Young Readers
Publication Date: September 1, 2015
Source: Netgalley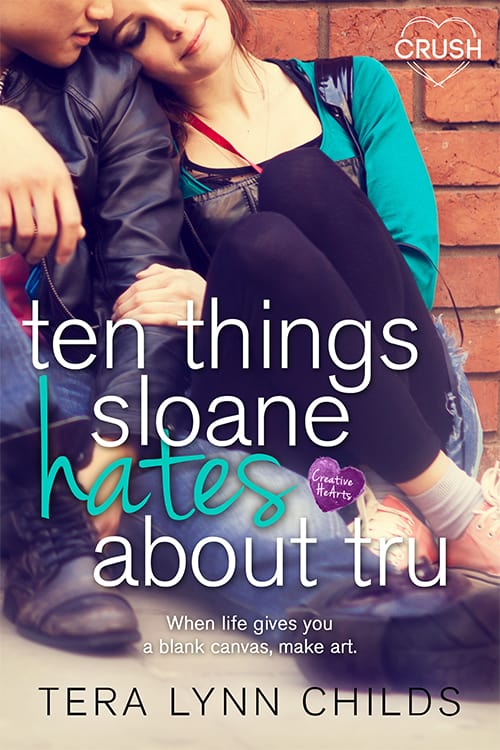 Title: Then Things Sloane Hates About True
Author: Tera Lynn Childs
Series: Creative HeArts #1
Publisher: Entangled Crush
Publication Date: September 10, 2015
Source: Netgalley
Title: Red August
Author: H. L. Brooks
Series: Red August #1
Publisher: Weatherhill
Publication Date: August 19, 2015
Source: Author