Title: Armada
Author: Ernest Cline
Series: Stand Alone
Publisher: Crown
Publication Date: July 14, 2015
Source: Blogging For Books
Ernest Cline does it again! Except this time, instead of giving us a bunch of 80's references, we get a bunch of science fiction ones. The whole video game concept is still there, however, this book uses space themed video games as its point of reference. The reason why? ALIENS!
Aliens have threatened to take over the planet and to destroy the entire human race. It is an attack that has been in the works for decades. The general population was kept unaware, but the governments of all the different nations were very well aware of the threat. And the different nations have been training their citizens this whole time, without the citizens being aware of it at all.
How have they been getting trained? VIDEO GAMES!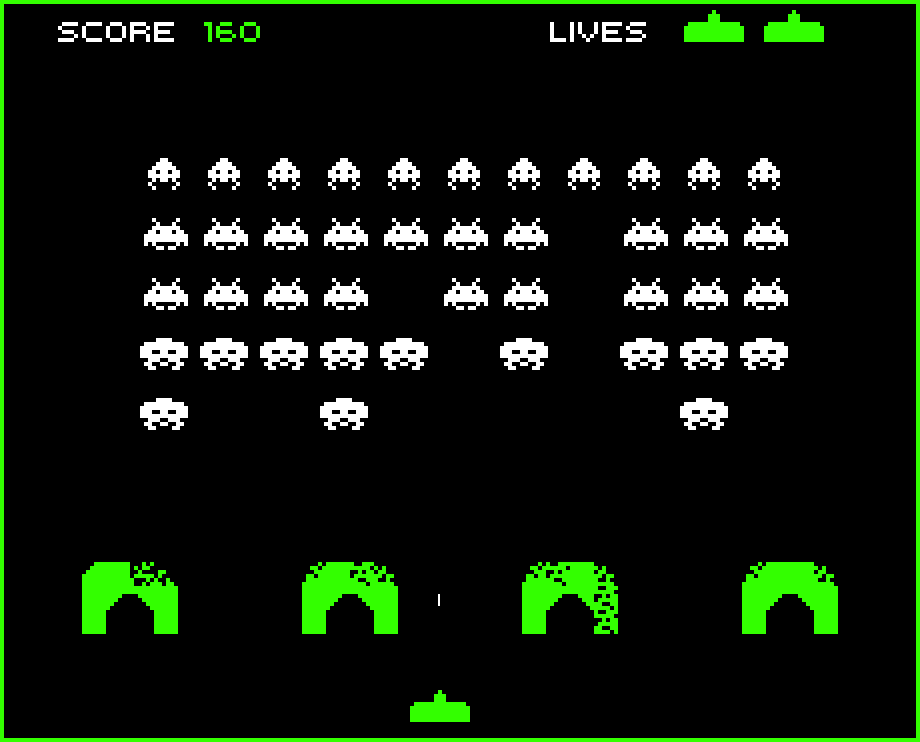 The government started out with games like Space Invaders (click
here
to try your hand at playing it yourself) and eventually moved on to more realistic ones as technology progressed and allowed for it. You can tell by the picture above that games such as Space Invaders would not really train someone all that well to take an alien craft down in real life, so the government had to improve it. Thankfully the aliens were leaking their technology to us to help us out... Wait a minute...
Brilliant idea! Excellent concept!
However, that being said, this was not Ready Player One. Try with all your might when you read this book not to compare the two. If you do compare them, you may find yourself a little disappointed in this book.
While I loved this book and really enjoyed the story. I found there to be some flaws. First, a lot of the characters felt a bit flat. Not fully developed. I realize that the story is essentially taking place in a time frame that is more or less 24 hours, but that does not excuse character development issues. I wanted more from the supporting characters, but the only the main character really felt fairly flushed out and real to me.
Another issue I found with this book was that sometimes things just seemed to come/happen too easy to the characters. I wanted more drama, more oomph from the problems they were facing. Too many places had parts that just seemed to be glossed over.
It was a fairly predictable story line with some development flaws, but it was still a good story and fun read. If nothing else, read the book to find the fun nuggets of science fiction and video game trivia if you are a fan of those topics. The book is absolutely filled with them!
My Rating
4 out of 5 stars
I received this book from
Blogging for Books
for this review.